Chinese Bridge Speech Competition
The Chinese Bridge Speech Competition is full of the colour of China's vibrant culture, featuring speech, music, song and drama.
Chinese Bridge Competition 2021 is starting now.
Check the upcoming event pages for the registration information.
Please NOTE, most competition events will be held virtually online this year.
This annual speech competition aims to provide both secondary and tertiary students of Chinese with a stage to demonstrate their Chinese language proficiency, to create a platform of shared study and communication, to encourage their interest and enthusiasm in learning Chinese, and to enhance their understanding of the Chinese language and culture.
Entrants compete in the Secondary Junior (Years 7-10), Secondary Senior (Years 11-13) or Tertiary categories.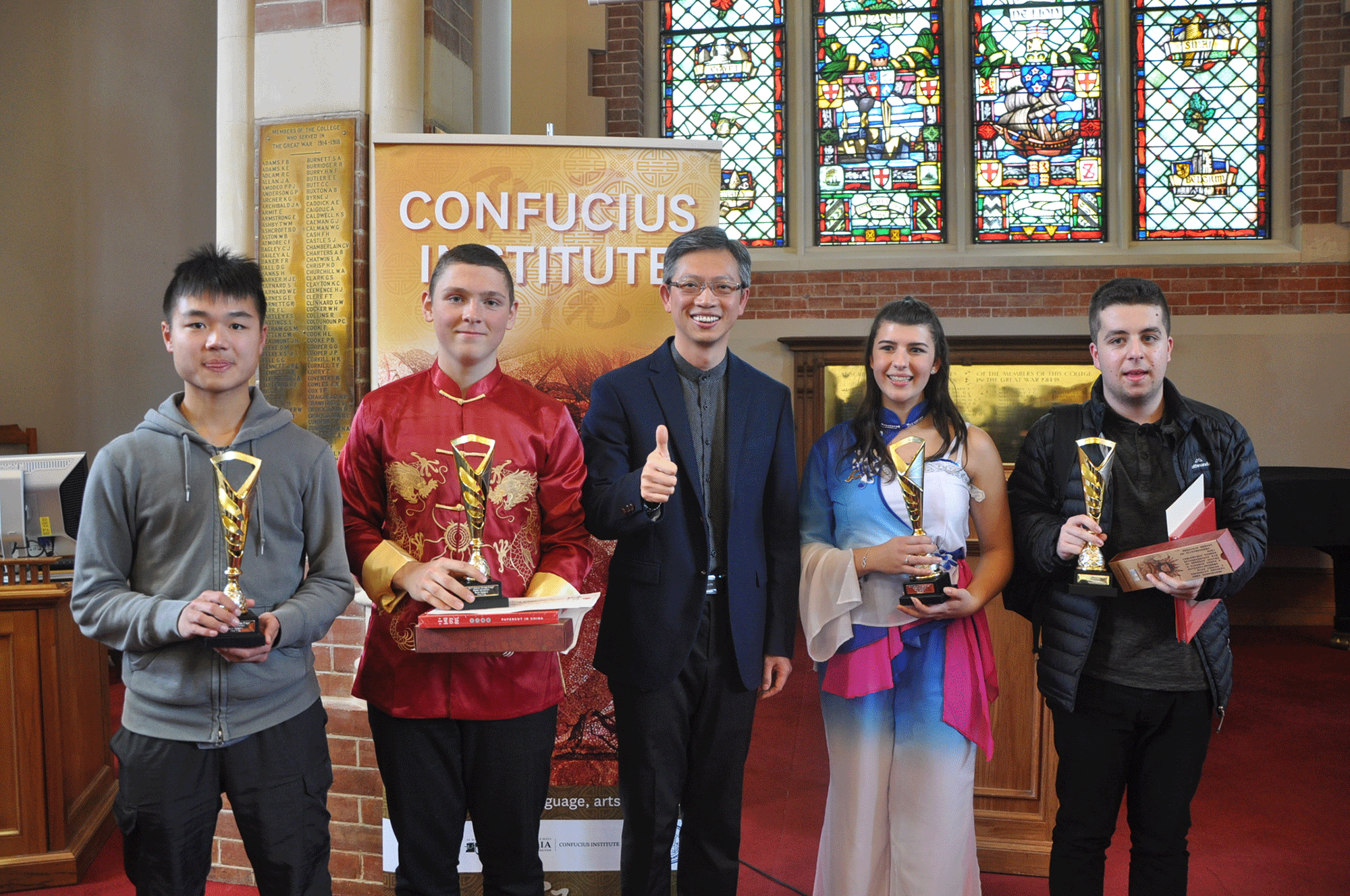 Secondary Junior and Senior Categories:
The Secondary Junior and Senior Categories are open to students of the Chinese language who are currently studying at a New Zealand secondary school.
Students of all levels of ability are encouraged to participate.
Tertiary Category:
The Tertiary Category is open to students of any NZQA registered New Zealand Tertiary institute.
Regions:
The Auckland regional competition is only open to the wider Auckland region (including Waikato and Northland).