Fairfiled and Hillcrest Confucius Classroom
Fairfield and Hillcrest Confucius Classroom, the 13th Confucius Classroom affiliated to CI in Auckland and also the first one located out of Auckland, is based in Hamilton, Waikato region and hosted by two local high schools, Fairfield College and Hillcrest High School.
Hillcrest High School was founded in 1972 and has a roll of 1777 students. The school has attached great importance to the teaching of Chinese since it started the programme. It employs a full time senior Chinese language teacher, who is currently the President of Chinese Language Teachers Association for Waikato Region. She has made a lot of contributions to Chinese language programme development and local teacher training in the Region. The school also pays attention to the connection with local primary and intermediate schools, helping these schools improve their Chinese language teaching and prepare their future students in this subject. For the past two years, the school has also actively hosted the Chinese Bridge Competition for Waikato students, providing the students who have difficulty travelling to Auckland to participate in the regional competition with the opportunity to show their Chinese learning talents.
Fairfield College was founded in 1957. Built on the site of a former 36-acre (150,000 m2) dairy farm which is leased from Tainui iwi, it is one of the largest school sites in the country. In 2013, Fairfield College was the first Hamilton High School to introduce the Mandarin language into the school curriculum.
Both schools are committed to working with each other to strengthen Mandarin and Chinese culture programmes throughout the Hamilton, and the Waikato region.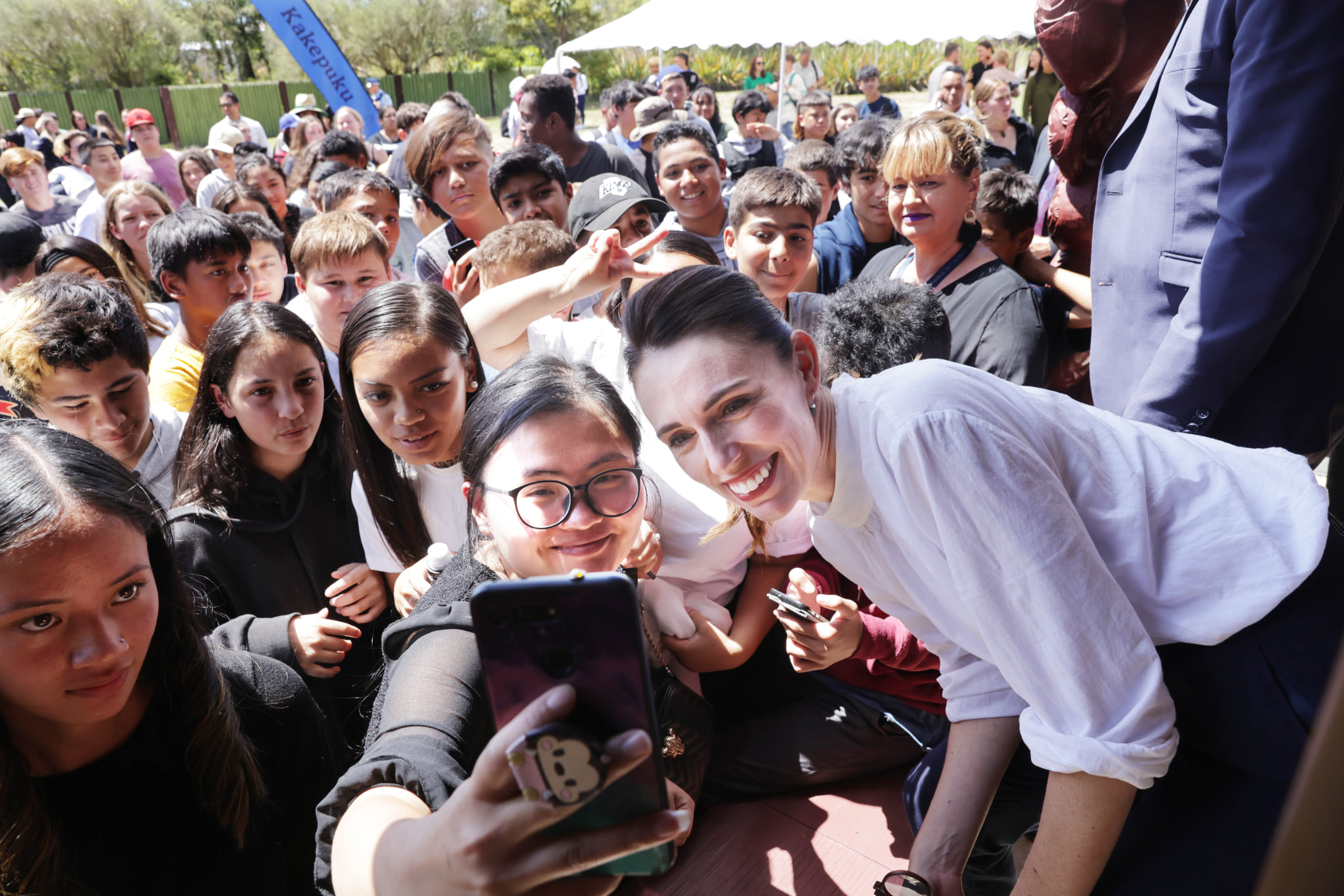 Wang Bei, the Chinese language teacher at Fairfield College, posed a selfie with PM Jacinda Arden during her visit in February 2021.