Ambassador's trophy win for Colden Sapir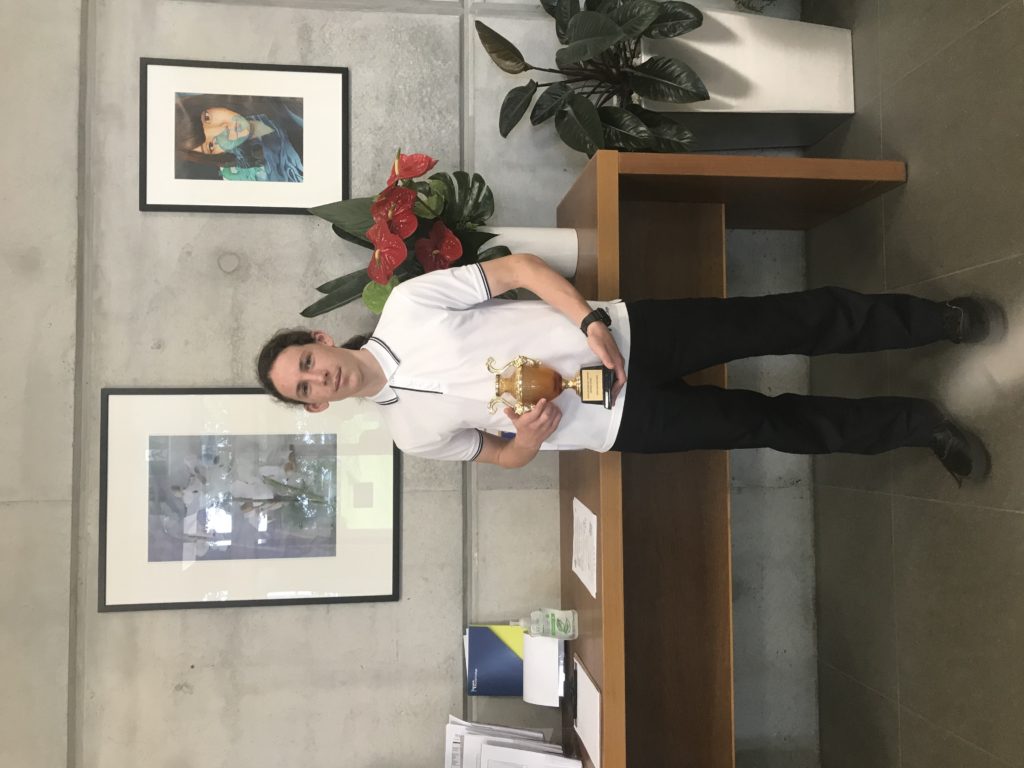 – Colden Sapir from ACG Parnell College
He may only be in Year 11, but already Colden Sapir is making his mark for his Chinese language prowess.
The ACG Parnell College student recently took out the top accolade – the Ambassador's trophy – at the Confucius Institute's 14th New Zealand Chinese Essay Competition. The annual event sees non-Chinese language students compose compelling essays written entirely in Mandarin Chinese. And although Colden was younger than many other entrants, his knowledge and proficiency in Mandarin thoroughly impressed the judging panel.
Says ACG Parnell Chinese teacher and Colden's coach Chaohai Cui, "The organisers from Confucius Institute commented that even though Colden is from the junior secondary category level, his essay stood out among the many entries nationwide. Judges felt he showed independent and mature thinking in his writing, found pleasure and skill in foreign language learning, and was able to apply this to his writing proficiently."
The prestigious win came as a great surprise to Colden and has further strengthened his determination to keep honing his skills in Mandarin.
"Some of my essay was relatively obscure and quite personal so it was amazing to realise that I could express myself and be understood in this foreign language," says Colden. "The award has reminded me that there's still potential in my passion for Chinese and it has further inspired me to keep learning the language."
Colden's essay reflected on the philosophical nuances hidden throughout the language, in the form of word etymology, character radicals and quotidian idioms.
"I focussed on the way that languages give us access to new interpersonal relationships, cultural experiences and parts of our own mind. This ability to explore new things is possibly my favourite thing about learning a language, especially Chinese."
While the finer details of Chinese grammar proved challenging, invaluable support from Mr Cui helped Colden shape his final essay submission into an award-winning masterpiece.
"Mr Cui's assistance is the only reason that the essay was able to be developed into something that preserved my ideas while also reading comfortably and fluidly in Chinese. I am immensely grateful for his willingness not just to correct my Chinese but to maintain my personal voice in my writing."
Since starting at ACG Parnell College two years ago, Colden's Chinese language capabilities have gone from strength to strength.
"My relatively exponential growth in Chinese language skills have all been centred around Mr Cui and he has presented me with many opportunities to test and develop my skills."
While competitions have provided plenty of motivation (Colden also placed fourth in the junior division of the 2020 Chinese Bridge National Speech Competition), Colden's top priority is just to keep studying and expanding his understanding of the Chinese language.
"I hope that, not too far in the future, I will be able to gain the capability and the confidence to more fluently and frequently speak and text with my friends using Chinese."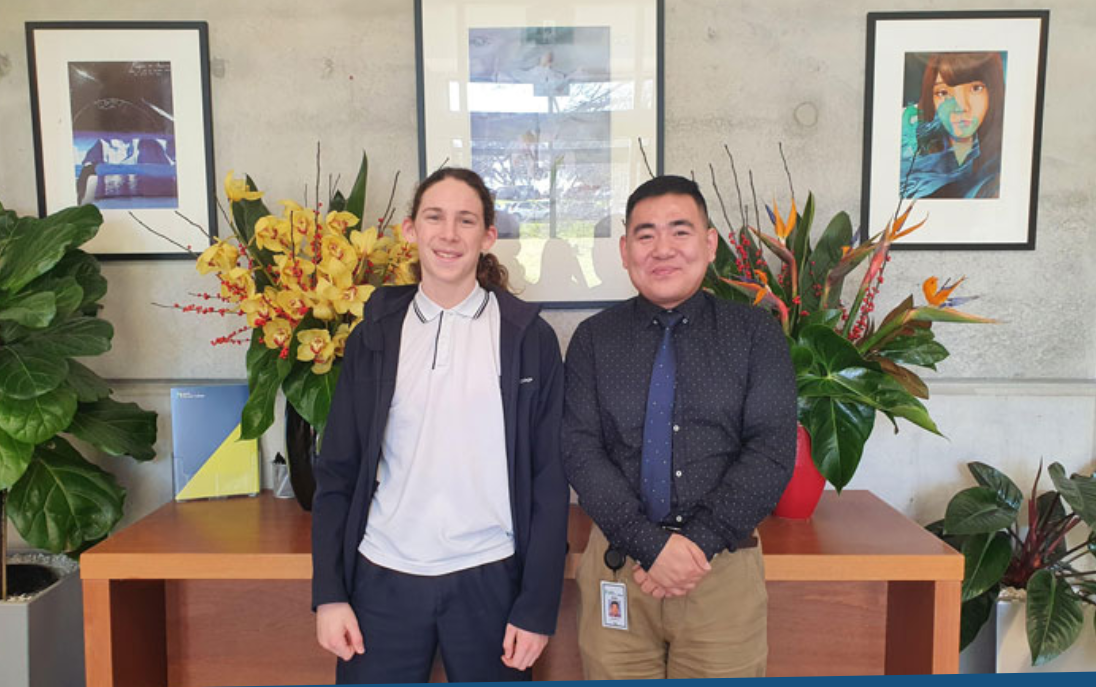 – Colden with his Chinese teacher and coach, Mr Chaohai Cui